My SOS Family is dedicated to helping people feel safe and connected in an emergency, thanks to their trusted network of family, friends or colleagues to call on.

The cross-platform Safety Apps are easy-to-use that quickly informs the trusted circle of family and friends when help is urgently needed.

The Journey
Moony founded My SOS Family in 2014 offering a matchbox-sized device which sent alerts by pressing an SOS button. It was intuitive to use; the whole concept felt great.

A year on Mani joined, together with the founder, the two social entrepreneurs decided to develop an App which would offer the same features and much more. The matchbox device was abandoned in time as the App grew in popularity.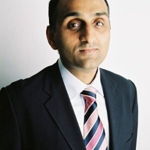 Moony
CEO Founder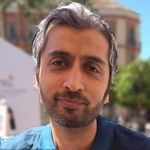 Mani
CTO, Co-Founder
By mid-2016 the founders made further innovations and introduced the service on Amazon Alexa and Google Home. The voice-assist technology allowed users to call out from anywhere in the room and send for help.
The founders are proud to bring a low-cost service on a variety of platforms and offer peace of mind. Their customers range from ageing parents, those living independently, lone workers, schools and universities. My SOS Family continues to improve and innovate to appeal to broader communities where personal safety remains a concern.
2014
GPS device
(Discontinued)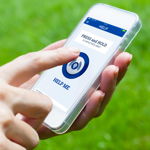 2015
SOS app
iPhone, Android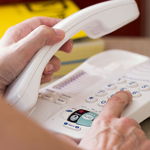 2016
Speed dial key
Landlines, basic mobile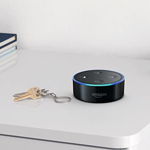 2017
Voice assistant
Alexa, Google Home
Frequently asked questions
Is the APP and service only within the UK?
We also support the United States, Canada, Australia, Ireland, Spain, France, Sweden, Belgium and Germany.
Do my SOS contacts need an App too?
Your trusted "SOS Family" just needs a basic phone, so you can include everyone.
Are you linked to a call centre?
Many systems linked to care-line operators are expensive predominantly due to staffing costs. With My SOS Family there is no operator offering significant savings, choice and flexibility. Once you trigger an help alert, our system contacts your friends or family directly.
Who is the APP for?

The APP is for anyone who is concerned about their safety or even an emergency. Personal safety is a broad issue, so we've added features for use in a variety of situations, at home or when mobile including traveling overseas.
How are SOS alerts sent?
By pressing the HELP button in the APP, setting a timer or asking a voice assistant (Google Assist or Amazon Alexa). Once an SOS alert is triggered, all SOS contacts in your list are alerted by SMS or automated calls (email is optional but not recommended).