Keep your friends and family safe with a personal safety app
My SOS Family is available on iPhone, Android, Alexa, Google and landlines. When an alert is triggered from the personel safety app, your emergency contacts are notified with your location.
Watch video
More about the app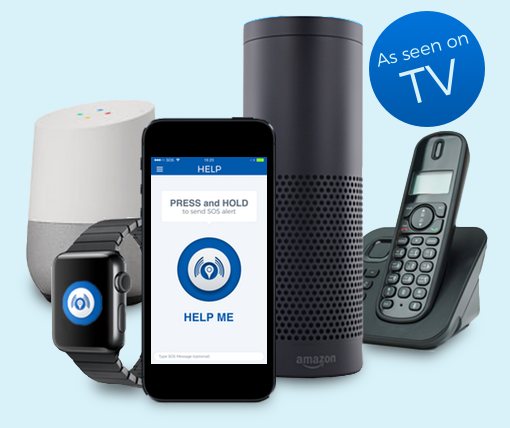 CROSS PLATFROM

My SOS Family gets you connected

Use one or more technologies on the same account.
Create your SOS network.
Get help when you need it.
Features at a glance

Help
Trigger SOS alerts and get help when you need it.

Timer
Send alerts to emergency contact at the end of count down.

Checkin
Let your friends and family know you are safe with regular updates.

Contacts
Add friends and family as your emergency contacts

Messages
Let your emergency contacts know why your sending a SOS.

Alerts
Emergency contacts recieve SOS alerts by SMS, automated calls and email.

Location
The app uses your smartphones GPS to send a map link of where you are.

Voice
Tell Siri, Google or Alexa to send for help, set a timer or checkin.

Speed dial
Set your fast dial key to call and trigger an SOS alert.
Learn more about our products